Mental Health and Wellbeing Services
JATA Management has always valued the mental health and wellbeing of both their athletes and partners. Michael Caulfield and Jason Ratcliffe have teamed up and are able to deliver mental health sessions tailored to an individual or group's needs.

Jason Ratcliffe
Jason has always been a champion of mental health, especially in sport. Through his work at the PCA, he revolutionised the organisation's outlook on the subject, after a history of suicides in the sport. He ran a variety of projects including education schemes covering depression, addiction and gambling. He was able to attract high-profile PCA members to educate and raise awareness on these topics. This included; Andrew Flintoff, Marcus Trescothick, Graeme Fowler, Monty Panesar, Tim Ambrose and Mike Yardy amongst others.
He has since scaled this work up into other organisations and projects while continuing to support those inside and outside of the JATA family
Take a look at Jason's extensive work in Mental Health and Wellbeing by clicking here.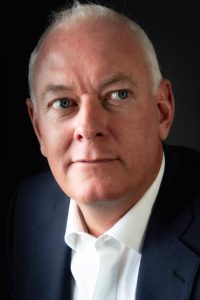 .
Michael Caulfield
Having amassed over 30 years in the field, Michael is one of the most experienced Sports Psychologists in the UK. Michael is committed to providing high quality support to a variety of professions to help them perform and cope with the unique challenges in their lives. He has spoken at various conferences, seminars and institutions as well as on TV and Radio. He has also supported individuals and teams at the highest level as well as having spent time as Chief Executive at the PJA (Horse Racing).
Michael has shared his skills with numerous organisations including the WRU, NHS, Catapult, Ireland as well as a variety of schools and colleges.
Just Caulfield is Michael's solo venture - allowing him to use his vast experience and knowledge across a wide range of projects.
Caulfield believes nothing is more powerful than a trusted conversation. This is what guides him, as well as his deep understanding of psychology, and allows him to support others with their mental health journey.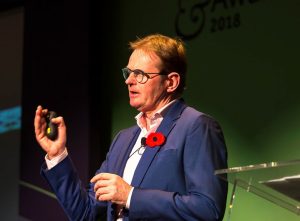 Both Jason and Michael have an enormous wealth of experience which ensure they can distil the subject matter into easily understandable and everyday relatable formats.
JATA and Just Caulfield are available to support individuals and groups through their mental health journey. Michael and/or Jason can provide sessions (in person and virtual) or longer term plans using their experience and knowledge.
Contact Jason on 07768 558050 or j@jasonratcliffe.co.uk or Michael 07831 742321 or michael@justcaulfield.com to discuss your circumstances.
Really appreciated the efforts you went to, at all four of our offices with our staff. First steps for us at Kerry London made a positive impact, really well done.
Describing previous 'Unsung hero's' of the PCA, "More recently, Jason Ratcliffe, the former Warwickshire and Surrey player who stepped down as assistant chief executive last year, has had a huge role to play. He had the foresight to recognise just how important an issue mental health and wellbeing had become and worked tirelessly to bring awareness and acceptance of the difficulties that players can face at the end of their careers. All professional cricketers owe him a huge debt of gratitude"
Mike Atherton
Ex England cricket captain, Times Correspondent
England, and especially the Players Cricket Association, should be commended so highly for their work with mental health issues. There's a guy there called Jason Ratcliffe (PCA Assistant Chief Executive), who is leading the way, not just in cricket but in everyday life for people
Andrew Flintoff
Ex-England Cricketer
I first met Michael Caulfield when I was still playing at Middlesbrough. As is his way, an enjoyable chat, led to more inquisitive conversations and we've continued those to this day in a quest for constant improvement and knowledge, I think on both sides. He simplifies sport, understands the changing room and connects with players and coaches from all backgrounds.

If you only want science, data and measures, look elsewhere. If you want someone who can make sense of all the clutter that exists in the minds of all athletes and coaches and help them focus on performance, then give Mike a ring.
Gareth Southgate
England Manager
Thank you Jason for delivering this presentation to our staff. Really positive feedback from staff on what is sometimes a difficult topic to discuss. I would thoroughly recommend Jason's presentation to other employers who want to increase mental health awareness with their teams.
Imogen Coggan
Kelliher Insurance
Adventure, Prosperity, Friendship